State Academy of Industrial Management is named after a famous Russian merchants and generous patron — Nikolay Petrovich Pastukhov, who lived at the turn of XIX — XX centuries. For the foundation of Technical School on November 26th, 1900 at his own expense he was ennobled. He intended providing industrial enterprises in Russian regions with skilled personnel.
At the present time State Academy of Industrial Management is located in the building of former Technical School.
Pastukhov Academy actively operates on the whole territory of the Russian Federation: from Kaliningrad in the west to Yakutsk in the east, from Murmansk in the north to Rostov-on-Don in the south.
Anapa
Angarsk
Arkhangelsk
Barnaul
Bogdanovich
Borisoglebsk
Bugulma
Veliky Novgorod
Vladimir
Volgograd
Vologda
Voronezh
Vurnary
Yekaterinburg
Ivanovo
Irkutsk
Kazan
Kirov
Kirovo-Chepetsk
Kursk
Kysyl
Leninogorsk
Lyubertsy
Megion
Moscow
Nizhnevartovsk
Nizhnekamsk
Novosibirsk
Orel
Penza
Perm
Pyatigorsk
Rostov-on-Don
Rybinsk
Ryazan
Sankt-Petersburg
Saratov
Solikamsk
Sochi
Surgut
Syktyvkar
Tver
Tolyatti
Tomsk
Tula
Tutayev
Uglich
Ufa
Cheboksary
Cherepovets
Shadrinsk
Shuya
Elista
Engelsk
Yuzhno-Sakhalinsk
Yakutsk
Yaroslavl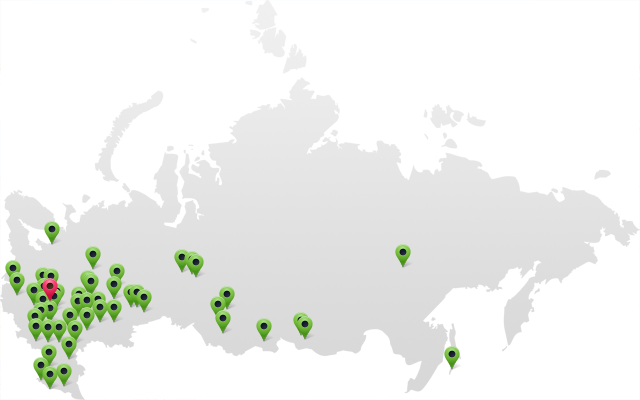 Development of managerial competence of mid-level managers:
OJSC "AUTODIESEL"
OJSC "YAZDA" (Yaroslavl Diesel Equipment Plant)
OJSC "SLAVNEFT-YANOS"
OJSC "NIZHNEKAMSKNEFTEKHIM"
OJSC "YMZ" (Yaroslavl motor plant)
OJSC "Friteks"
OJSC "Yaroslavl Tyre Plant"
OJSC "Russkie Kraski" (Russian Paint)
In-company education:
Training centers of different structures and enterprises of Ministry of Fuel and Energy of the Russian Federation, of Ministry of Labor of the Russian Federation. Industrial enterprises of Yaroslavl region.
Integrated Management Systems:
OJSC "Nizhnekamskneftekhim"
State Unitary Enterprise "Yaroslavl Electric-locomotiv-Repair Plant"
OJSC "Friteks"
OJSC "Condor Eco"
OJSC "FINGO"
CJSC "FINGO ENGINEERING"
Scientific-and-production enterprise "Cadastre"
Herzen State Pedagogical University
Novosibirsk State University
Volgograd State Pedagogical University
Yaroslavl Inter-regional Town-planning College of Urban Planning and Management
OJSC "Mondi Business Paper Syktyvkar Forest Industrial Complex"
Ural Pedagogical University
Private Educational University "Institute of Economy, Management and Law" (Kazan city)
OJSC "Syktyvkar Tissue Group"
OJSC "TANEKO"
OJSC "Tatneft"
LLC "Territorial Generating Company-2"
OJSC "Lebedinsky mining-and-concentrating Complex"
Management of state and municipal procurement:
Federal, regional, municipal structures of Yaroslavl, Ivanovo, Vologda, Kirov, Kostroma, Kaliningrad, Murmansk, Tver, Pskov, Vologda, Vladimir regions, Republic of Komi, Republic of Karelia, Nenets Autonomous Okrug: tax, traffic service, other services of forest complex management, legislative and judicial bodies, customs.
Industrial safety and labor protection:
Industrial enterprises of Yaroslavl Region, OJSC "North Railways".
Pastukhov Academy is a member of the Academy of Quality Problems and Yaroslavl Chamber of Commerce and Industry. It is accredited as a training centre for crisis managers, has a right for professional retraining in the field of assessment activity and acts as a training and methodical centre of Procurement and Sales Management Institute of Higher School of Economics (Moscow).
On March 1st, 2008 the Centre for Development and Quality "Oskar" (Croatia) vested Pastukhov Academy with authority in educational activity and consulting services in Integrated Management Systems in accordance with ISO 17024:2002.
Pastukhov Academy provides educational and consulting projects on competitive strategies development, management reserve formation and in-house training systems development, quality (safety, environmental) management systems implementation in accordance with ISO 9001, ISO 14001, OHSAS 18001 etc., business plans development and examination, tenders and auctions preparation.
Annually about 7 thousands people are trained at the Academy.
Pastukhov Academy provides two Ph.D. programs (full-time and distant learning): 05.02.23 "Standardization and Product Quality Management", 22.00.08 "Sociology of Management". For companies' orders Pastukhov Academy conducts sociological and marketing research, information systems and intelligent software development for distant learning of managers and specialists.
"Vestnik of Pastukhov Academy" is a special magazine, the key object of which is problems of human resources development. The magazine takes up questions of effective management orders as well as reports about efficient methods of staff continuing education.